Neff & The Seventh Letter Present: Sesame Street wrap-up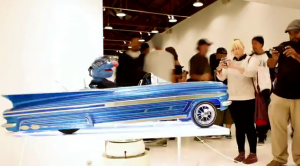 We've been telling you plenty of times lately, to join the L.A. Known Gallery, on that last weekend and we hope you made it there, cause this stuff looks way to ill to miss out on it! Neff meets 7th Letter meets the infamous Sesame Street and dozens of rad artists to feature that. Check out this short wrap-up, see some of the works of that show and some artists or people joining the show of all kind, talking about Sesame Street and that work of art.
For all the info on this show, go here.
| Neff Headwear | The Seventh Letter | Known Gallery |
share it: