Nike Chosen Sessions Final – Park Unveiling
From April 1st – 7th the Nike Chosen Sessions Final event is on at Silvretta Montafon in Austria. After having voted on the video competition through the web and battling through hard AMs lineups on the contest stops, the Chosen competition gets to its final event now. 12 AMs and three video crews will have the chance to impress the judges, who is nobody else than the Nike pro team, to get the chance to live like a Nike pro team rider.
On the AM's side, coming from overall 12 different contests, the riders will compete in three different sessions:
Session I    – Best Line
Session II  – Bowl
Session III – Big Air
A bowl? Damn right. Now you might get an impression of what sort of beast of a park the guys from the Swoosh might have shaped. The video crews have to get on a hard head-on-head round and produce the best new edit during one week. You will be able to check out the clips on NikeChosenSessions.com and vote for your favorite vid.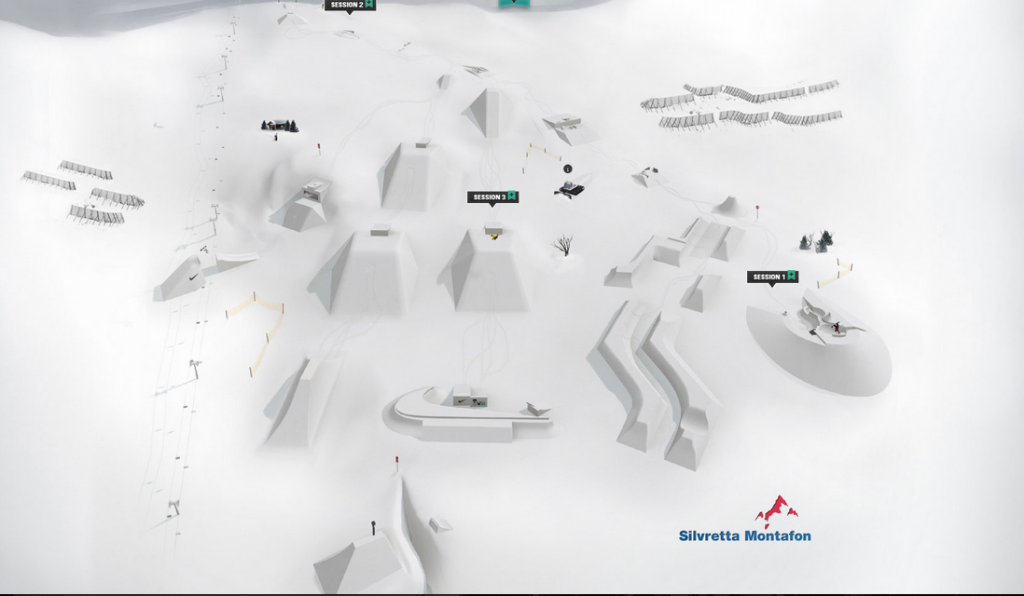 For this purpose built park a shape crew of 27 shapers was needed, who worked over 7'000 hours for this next level shit. The entire event will be featured by Nike pro riders Halldør Helgason, Nico Müller, Gigi Rüf, Danny Kass, Peetu Piiroinen, Scotty Lago, Louie Vito, Justin Bennee and more.