What We Want Films – Incoming TEASER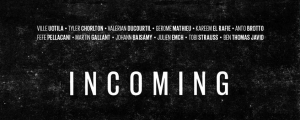 What We Want Films is proud to present to you their 2nd full length flick called Incoming that will be out soon in this year's fall. Expect some mad solid shots from the urban side, but foremost and that's what these heads stand out for: damn nice backcountry shots that are huge. Huge same as their rider's list is, when reading it down: Tyler Chorlton, Gérome Mathieu, Ville Uotila, Valérian Ducourtil, Kareem El Rafie, Féfé Pellacani, Tobi Strauss, Ben Thomas Javid, Johann Baisamy, Julien Emch, Anto Brotto and total legend Martin fucking Gallant (if you want to know more about Martin check out this one right here). This one will be great.

..to watch their last year's Levity film go here!
| WhatWeWantFilms |